I'll discuss Tezro power supplies in more detail at a later time, but have a look at some nasty Tezro power!
Super ugly. Probably needs new capacitors at the very least. Tezro owners, do you know what
your
power supply is doing?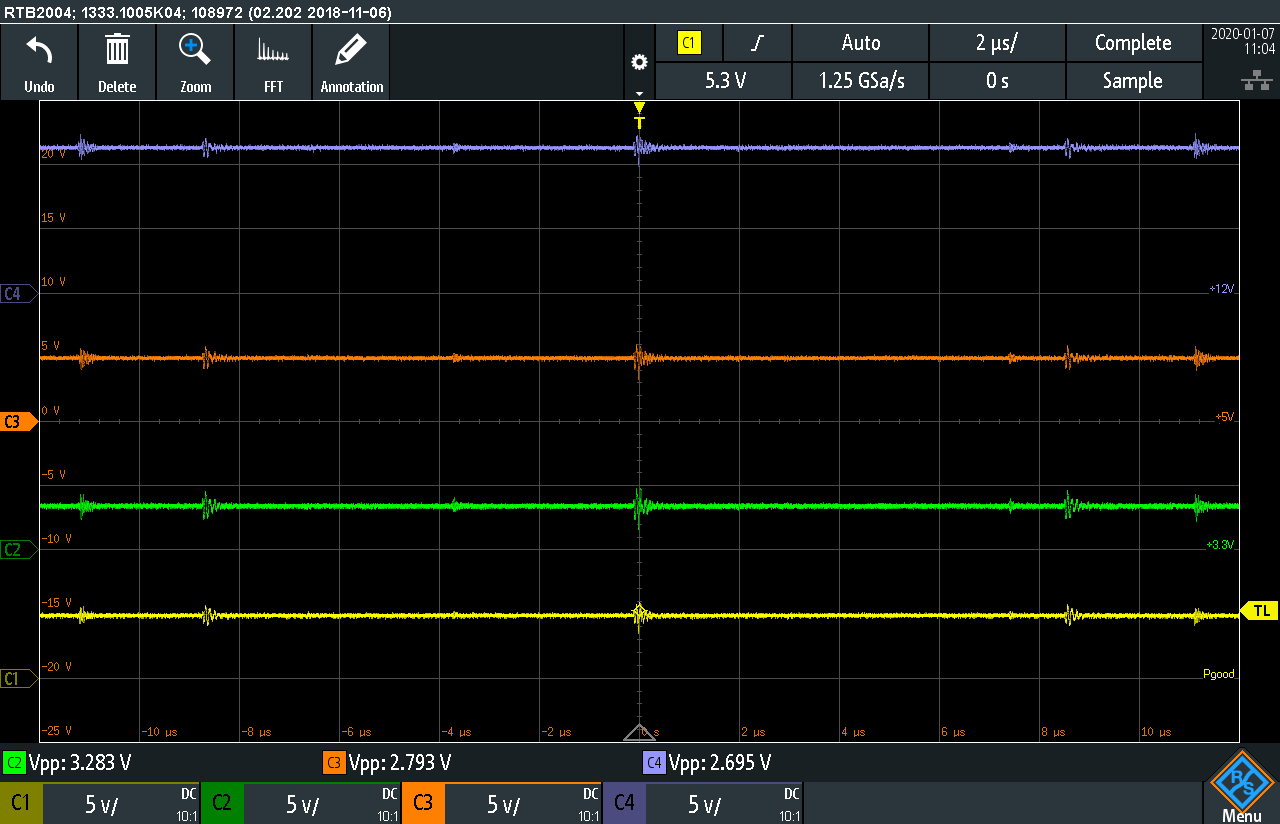 Also just a spoiler: there is more signaling going on there than a basic ATX supply provides!