Seen here:
https://blondihacks.com/johnny-ramp-switch/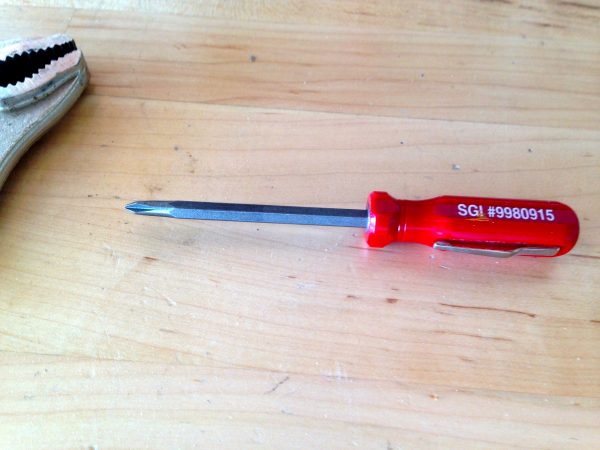 That's a genuine vintage Silicon Graphics field-maintenance screwdriver.

I found a pile of these little pen-sized screwdrivers that were issued to Silicon Graphics field support personnel. I worked there a very long time ago, and somehow accumulated a bunch of them. Because I have so many, I don't feel bad about destroying one. It's perfect because it has a removable shaft that is hex-shaped. I can cut the end off and be left with a Phillips head on a shaft I can turn.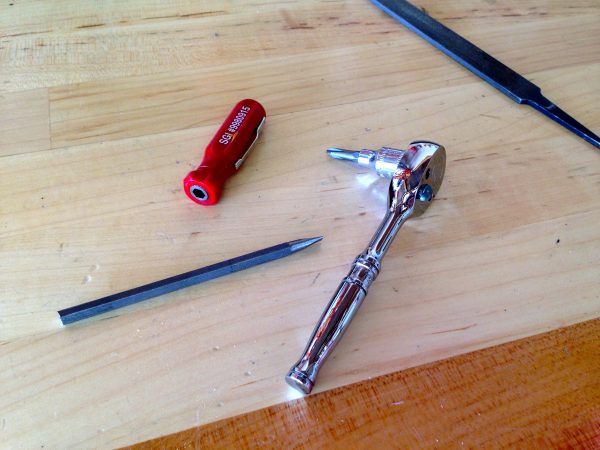 The brave SGI screwdriver has given its life in the name of science
http://blondihacks.com/wp-content/uploads/2014/10/IMG_4737.jpg
https://blondihacks.com/wp-content/uploads/2014/10/IMG_4740.jpg[URL unfurl="false"]