Hi All,
I am the fortunate tenant of a decent Tezro (4x700Mhz, V12 with DCD).
I recently tested a PiKVM with my Tezro and I am happy to report success.
The good: There are a few quirks but it works very fine.
The bad: You need an SGi which has:
- USB ports (only 1 in use).
- Digital output (I suspect the HAT V3 board in the PiKVM only does Digital).
- The HAT V3 does not like 1920x1200, I could only get it working at 1280x1024@60.
I am using two cables from the Tezro to the piKVM:
- standard HDMI cable + DVI-D to HDMI converter on the V12.
- usb-c (pikvm) to USB3 (USB-A connector) on the Tezro USB PCI-X.
Here is what it looks like: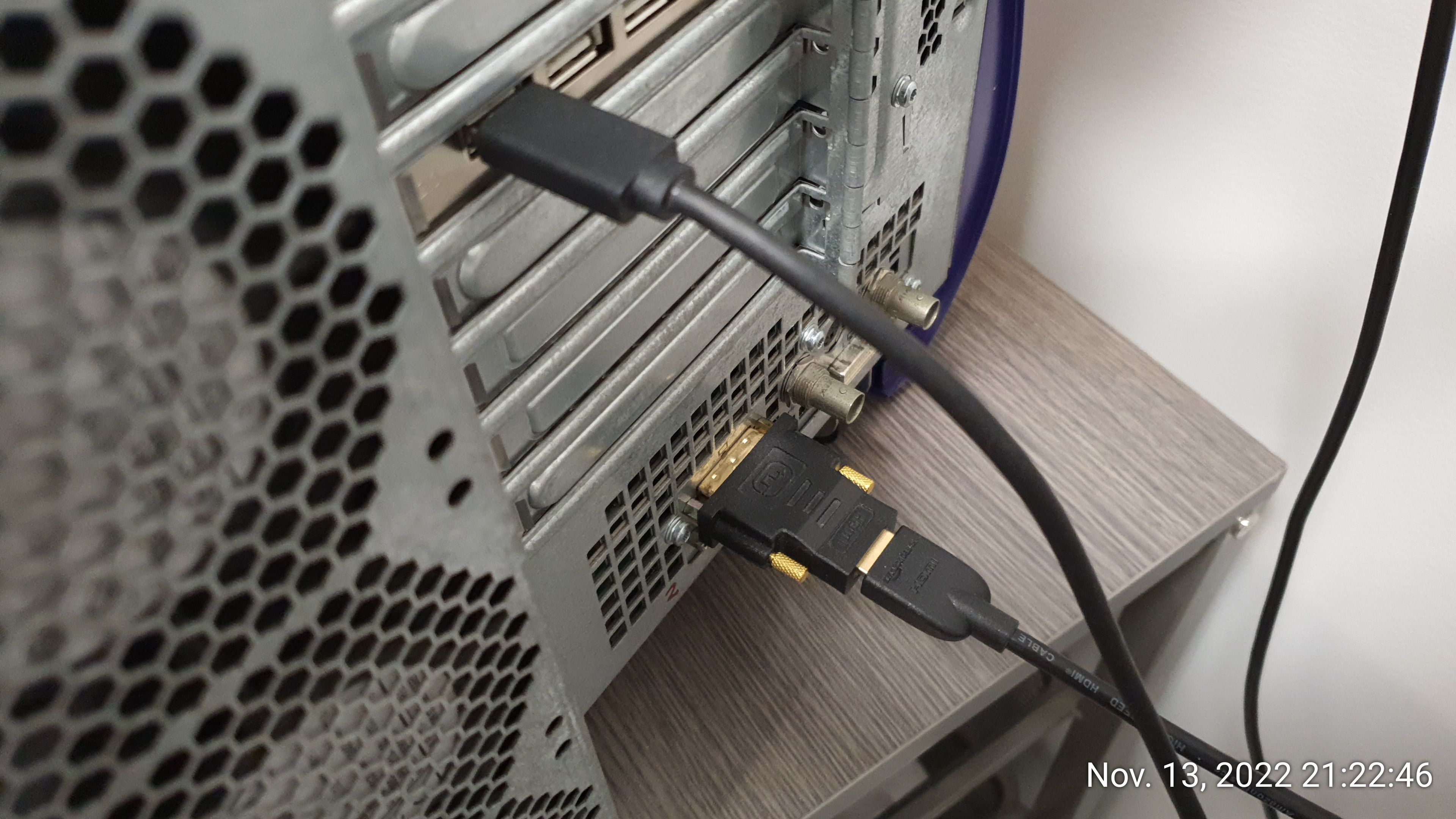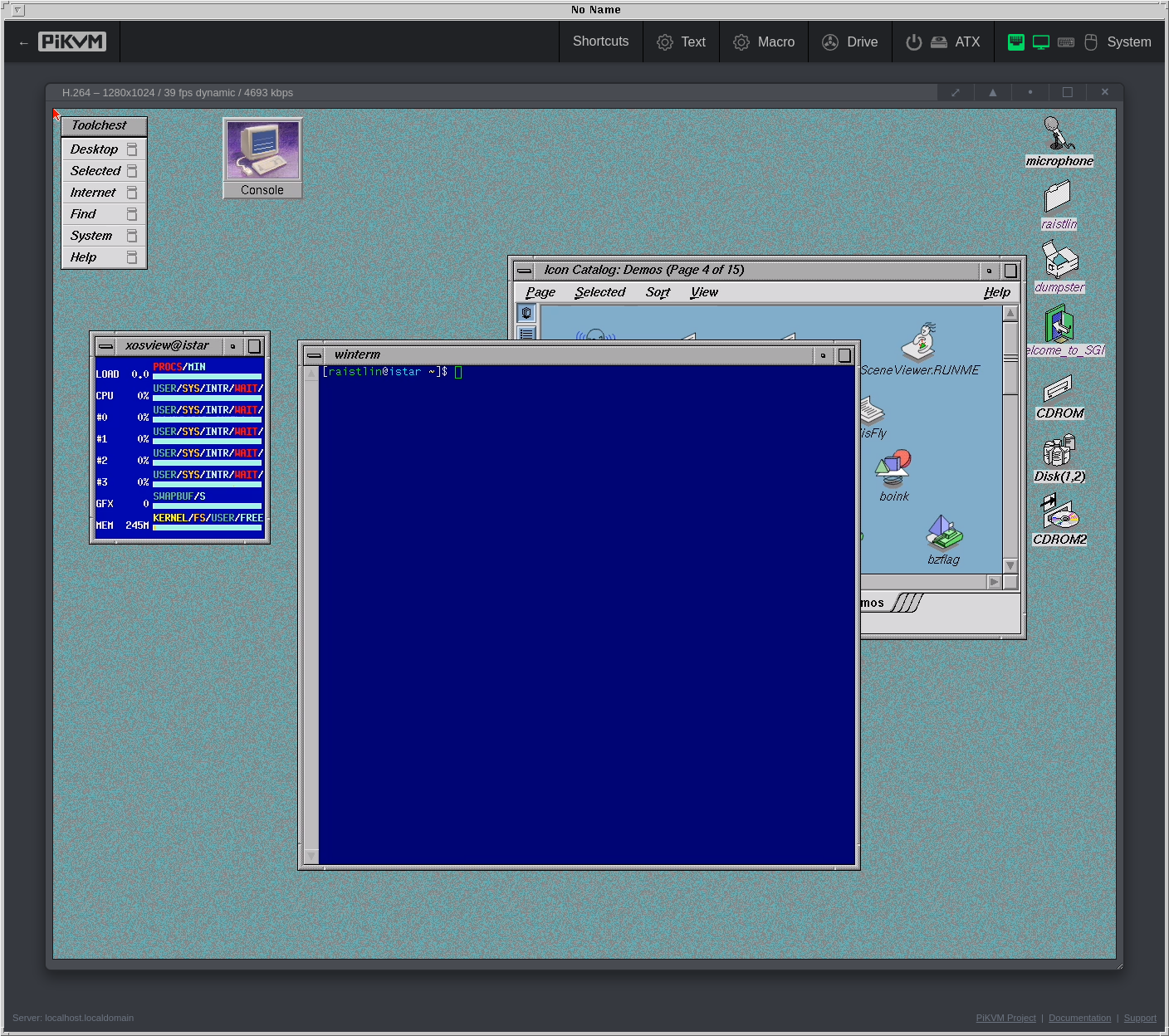 BOM:
- PiKVM from pishop.ca.
- DVI-HDMI adapter from amazon.
- Cables I had laying around (HDMI + USB)