Hello! It's been quite a while since I last posted on the forums. Yesterday I purchased 2 SGI Indy systems from a friend in my area. One appears to work fine, while the other has a dead PSU and fried motherboard, so it will be used as a parts machine.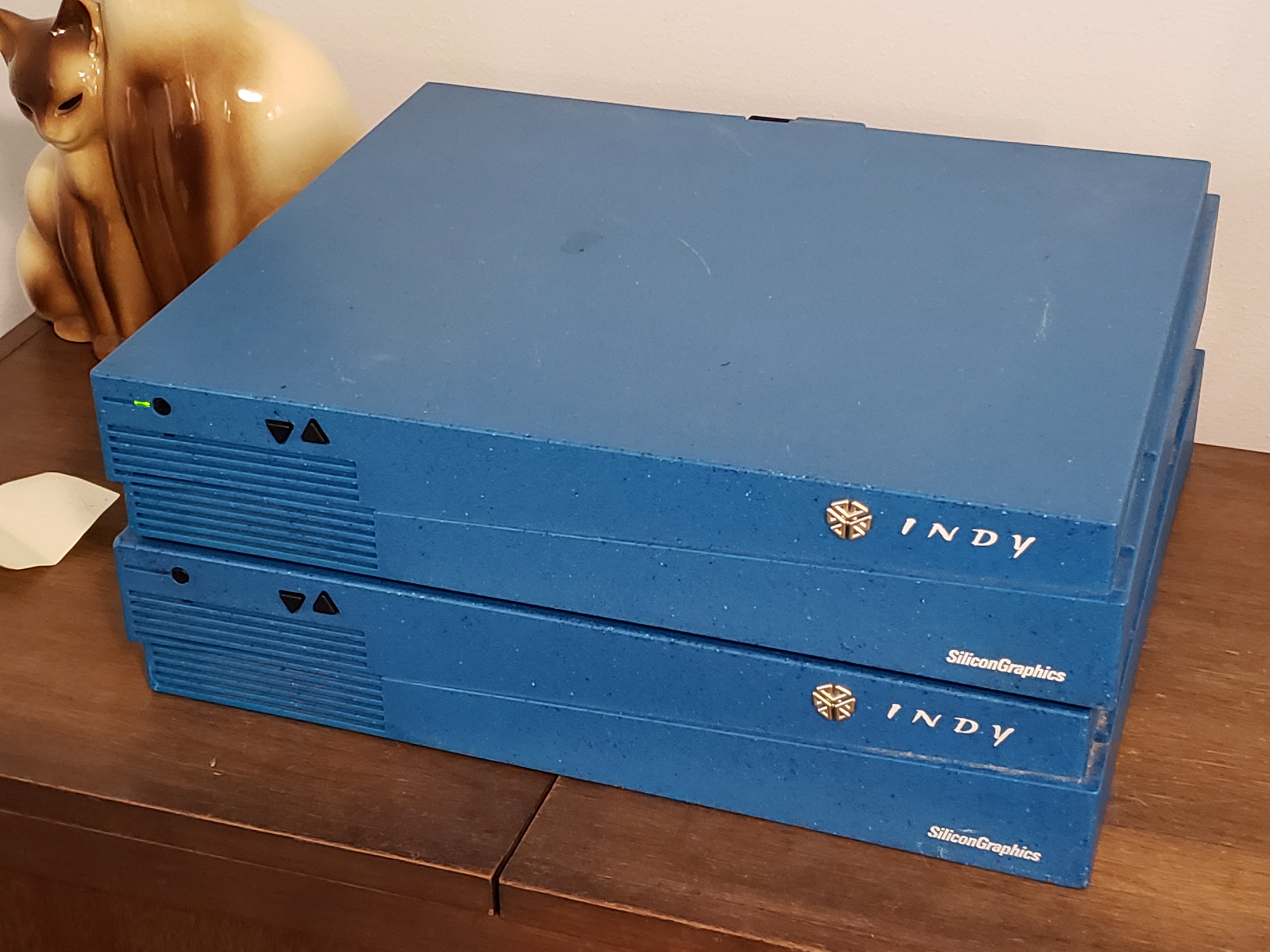 Here's a video of the working system powering up for the first (well, third) time under new ownership.
Tomorrow my dad and I will set it up for a monitor test. A 13W3 to VGA adapter with DIP switches came in the mail on the day I purchased the computers. I'll continue to update this thread as I get this baby set up for some summer fun!
Cheers!