Hi There,
Because I'm moving to Italy a have to let go of my cherished SGI collection.
So I'm selling my Octane dual 300MHz R12k with ESI Graphics, 1280 MB RAM and PCI-Card Cage with SCSI card.
This workstation (as is all of my collection) is in 100% working and dust free.
Skin is almost in mint condition, I was the second owner after having bought it from a Graphics design company.
It comes with an original SGI Keyboard and mouse and 3 SCSI Drives on brackets.
I will ship to the European Union and it will be very well wrapped and packaged.
The Price is € 1000,- excluding shipping.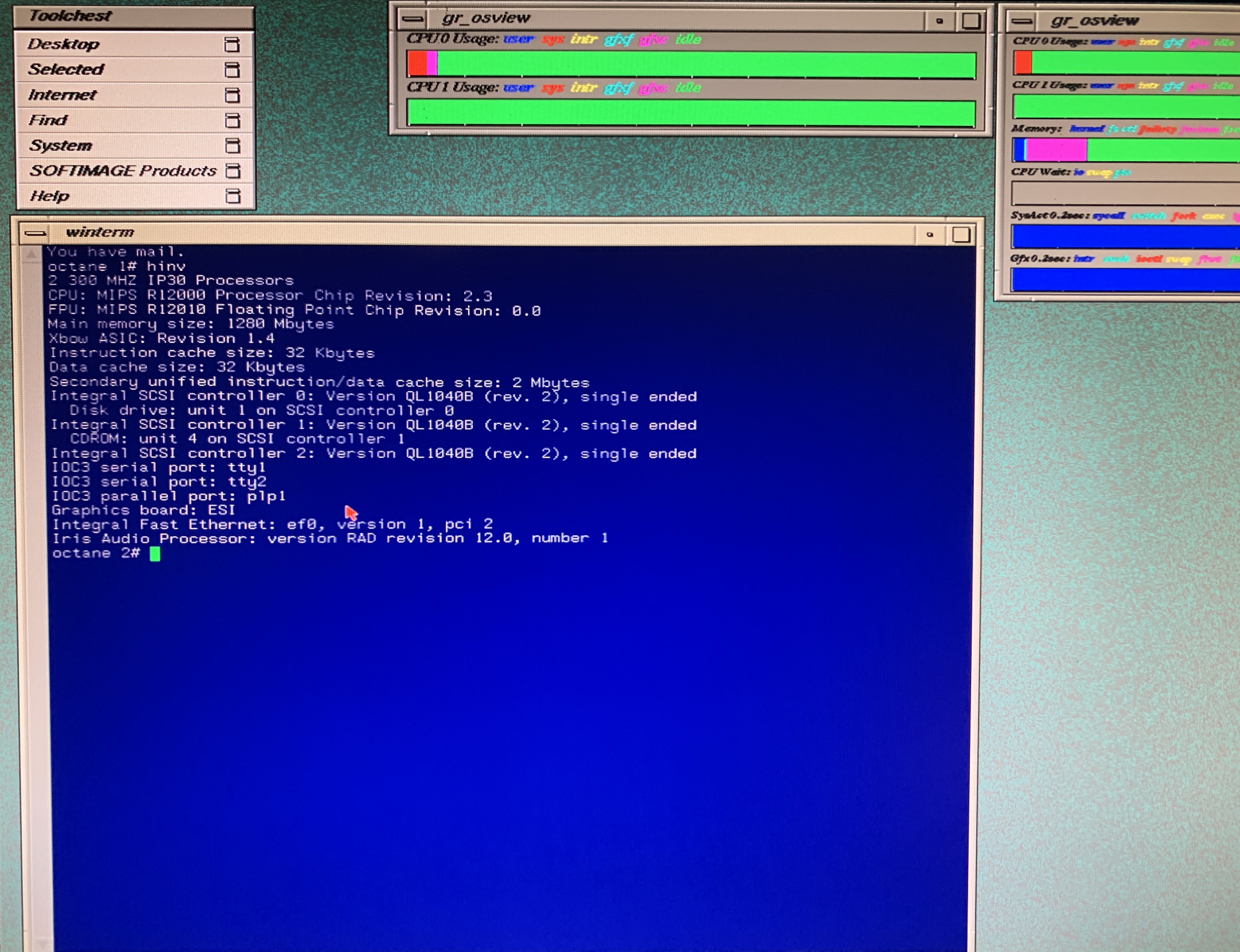 Last edited: