Hi all,
This is my first post here – seems like a nice place!
Earlier this week I fired up my Blade 100 for the first time in a while and for some reason my hard drives were not spinning up. I tried the optical drive and that didn't work either.
I tested the voltages on the Molex power connectors and 12V was correct but 5V was reading 1.9V and 0.9V under load. I traced the voltage back through the riser board and quickly found this rather exploded chip, U2.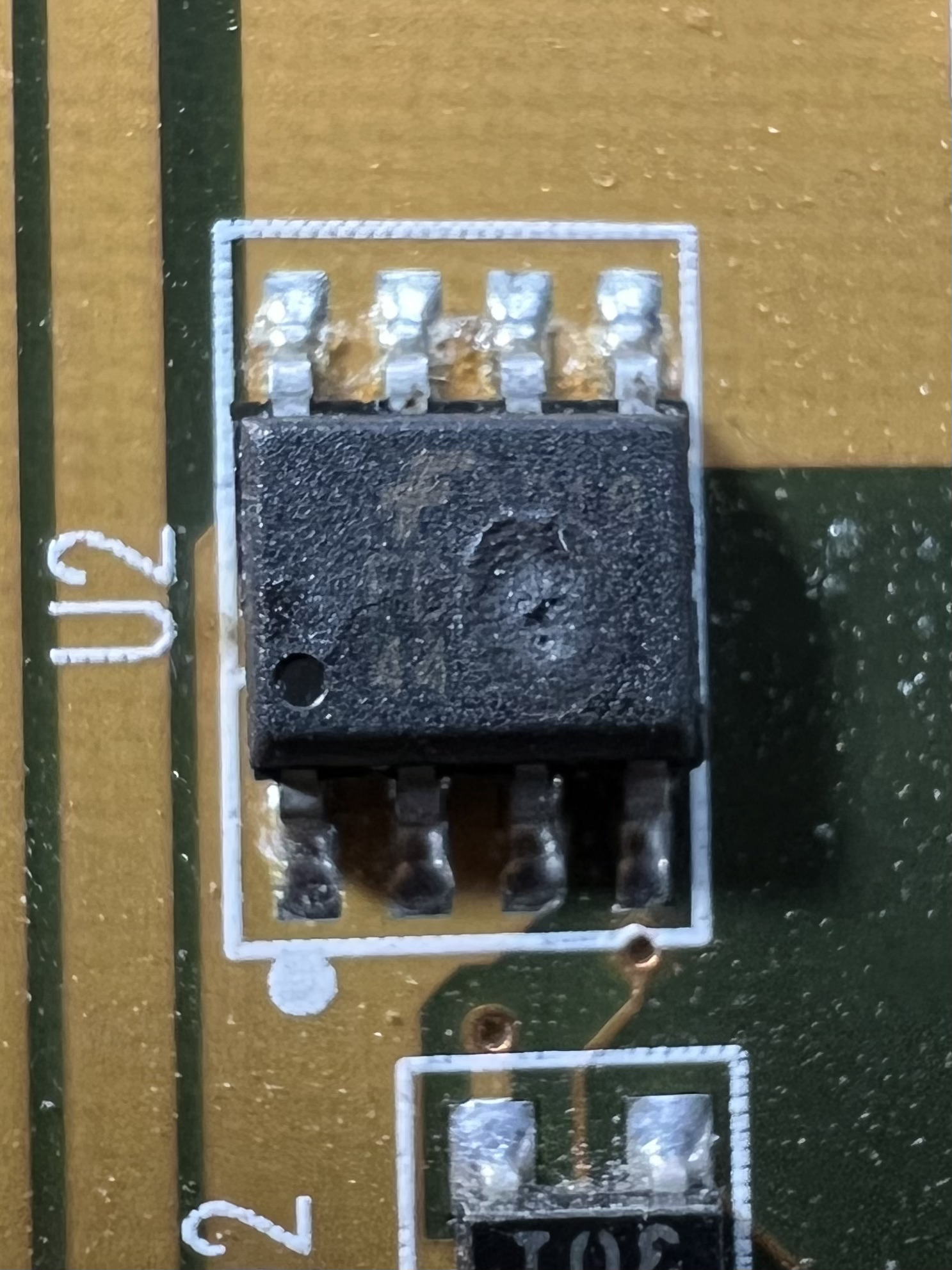 The input of this chip reads correctly at 5V but the output is, again, 1.9V. Something has obviously gone badly wrong. Sadly I cannot read the silkscreen on the chip any more as it has disintegrated so badly. It's definitely a Fairchild component and I'm fairly sure it's some sort of voltage regulator but I have no idea which one.
I would hugely appreciate it if a fellow Blade 100 owner could open up their computer and identify this chip for me. I am simply at a loss otherwise. There are almost no pictures of these Suns online so my hunt for pictures of this board were entirely fruitless.
A huge thanks in advance to any one who helps me out with this!
All the best,
P