Hi folks. I have some parts from a broken Indigo 2 machine for sale. I'm located in Northern New South Wales, Australia, so I'm willing to do pick up or post within reason in Australia, no international postage unless you're really in need of the part (it costs a lot!)
The machine is broken as far as I know because the power supply blew (the previous owner stored it for a while then plugged it in, apparently it popped and smells), but I cannot test anything, don't want to risk my known good power supply so everything here is being sold as "untested"
The following parts are for sale:
CPU board (250MHz R4400) - $100
Graphics board (High Impact) - $150
Graphics backplane/cooling fan - $50
Mainboard with audio daughterboard - $100
Hard drive caddy, hard drive is possibly dead but I'll include it - $50
5.25" caddy from the front - $50
All prices are in AUD.
Picture: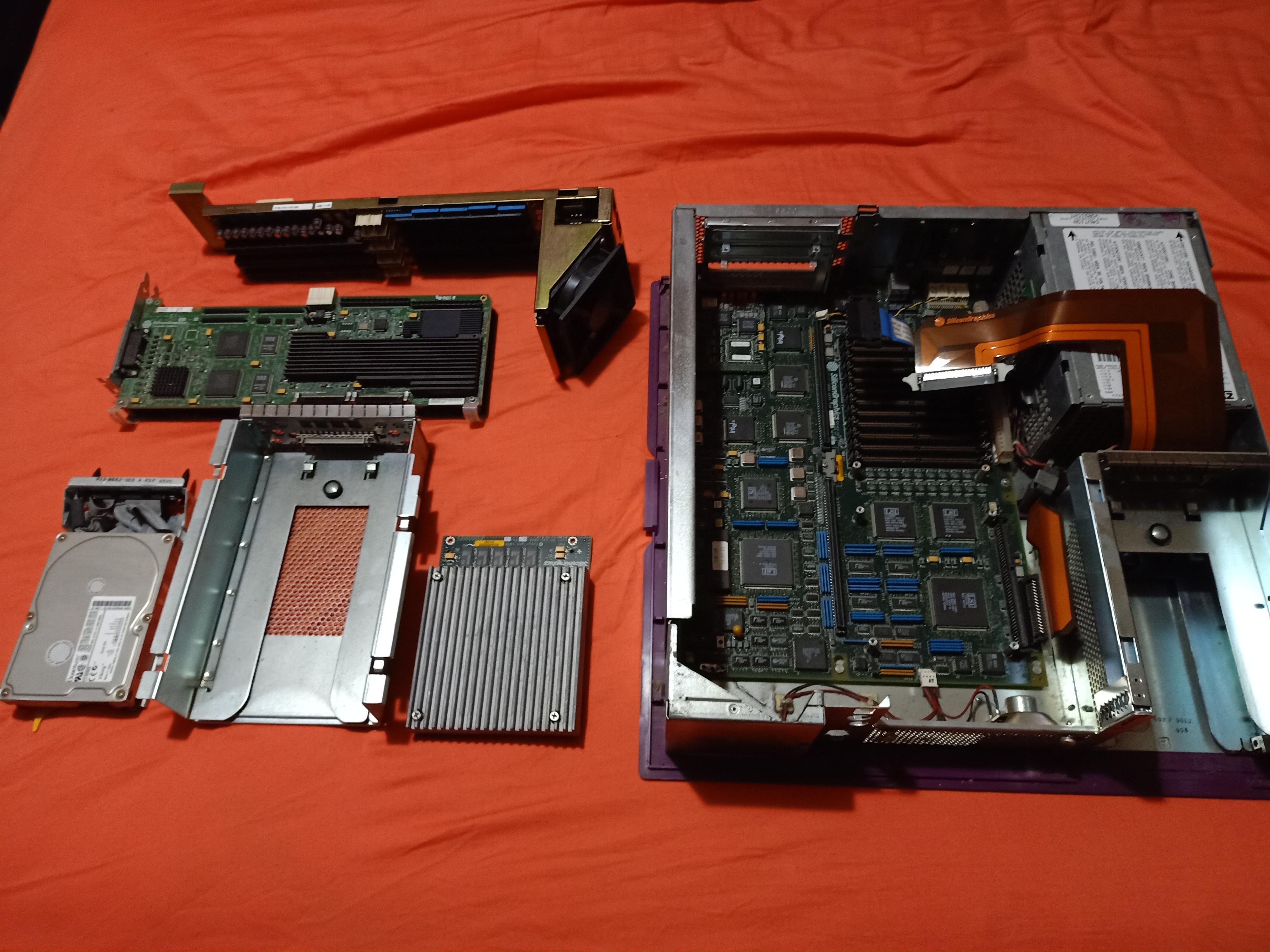 If you want any pictures of parts or specific components please let me know, and I'll do my best to help.
PM me here or on Discord at ThatTonybo#0001
Thank you!
Last edited: