An Worthpoint copy of an old eBay listing for an SGI magazine called "Spirit". I think this was an internal magazine for SGI employees, and may not have been the only one. The issue was the October 1995 issue.
Link:
https://www.worthpoint.com/worthopedia/sgi-silicon-graphics-computer-systems-1816985919
Archive links:
(I'll have to come back and edit these in later. archive.today is currently playing up and the Wayback Machine doesn't seem able to archive this for some reason.)
Front cover: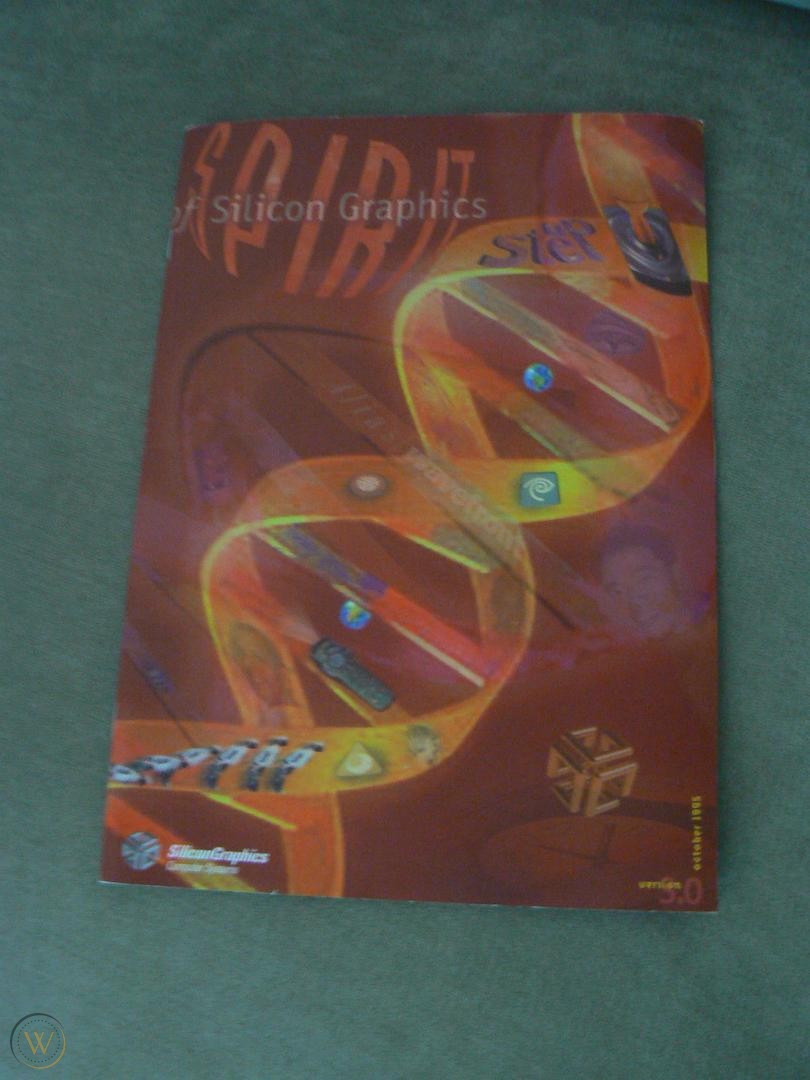 Back cover: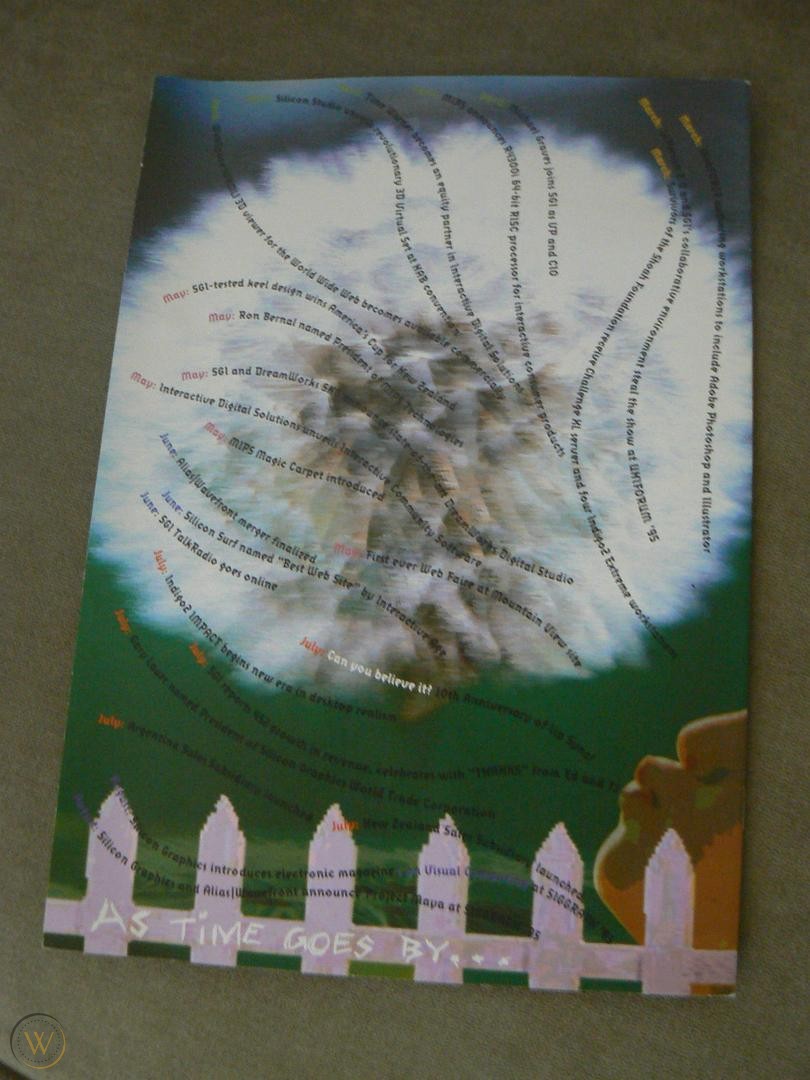 Scan of two pages - but the text is too blurry for me to make out!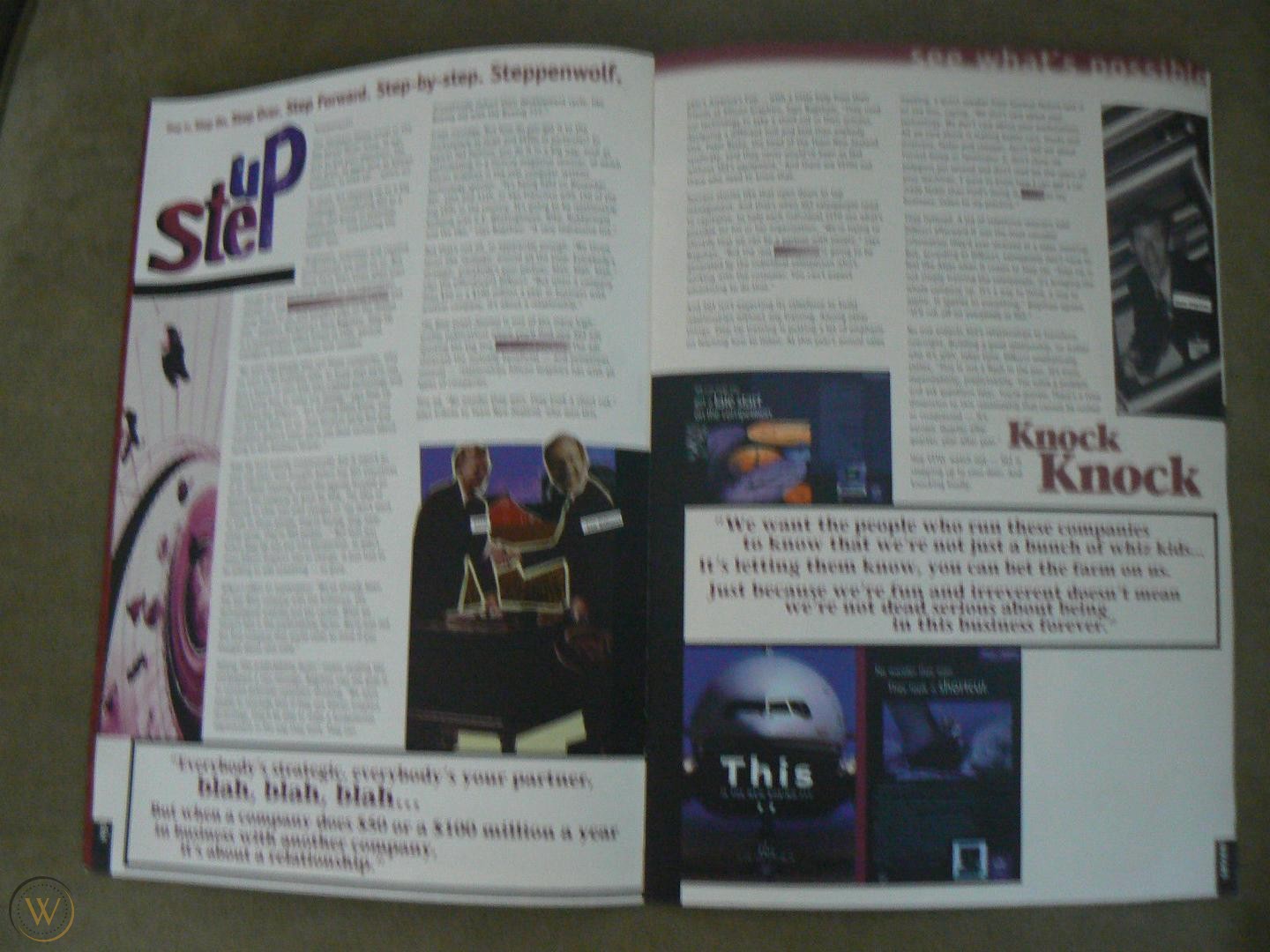 Scan of another page - and this time the text is
just about
readable: